With Our Clapham Carpet Cleaning Service SW4, Your Carpets Can Look Brand New Again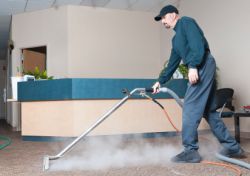 Did you know that your carpet can accumulate a great amount of dirt and stains over the years? If you have noticed a persistently bad smell in your home lately, it is probably down to your smelly carpets. Carpets can hold awful odors and as they are the central part of your home, they can make your entire house smell bad. It can be embarrassing inviting guests over when your carpets are in a bad state, but if you do not have much free time to clean it yourself, consider using our Clapham carpet cleaning service here at Clapham Cleaners. We can have your carpet looking and smelling great in next to no time. It does not take us long at all to make it look better. However, despite us making your carpets look better it doesn't mean that we don't get to the root of the problem. We do. Perhaps you do clean your carpets regularly but many you're just giving them a brisk vacuum over. This does not work all the time. It gets rid of the initial smell and visual dirt, but only for a small amount of time. It does not take long before the smell and the dirt come back again. For proper carpet care you need to turn to the experts. We boast a fine team of Clapham carpet cleaners SW11 that can turn your carpet right round. Call us today to book a date on 020 8434 7269.
The Most Expert Carpet Cleaning Company in Clapham SW4
Over the years, a carpet can gather lots of dust and dirt leading to bad odors. If you do not have enough time to give your carpets the thorough clean they yearn for, we suggest hiring a professional cleaning company SW11 like ours. We have been operating for over ten years – we know what we are doing – and we promise we will not let you down. Using our SW4 carpet cleaning service will be highly beneficial to you for the following reasons: you won't have to waste your own precious time cleaning; you will be dealing with highly qualified staff with a wealth of experience, your carpets will look immaculate afterwards meaning you can start inviting guests back round again, your home will smell good, and you can take pride in looking at your new looking carpets that look and smell wonderful. Here, we use the right equipment to clean carpets properly. If you don't have the right equipment, you are not going to be cleaning your carpets accurately. Hire us instead for Clapham carpet cleaning and call 020 8434 7269 now!
If You Want to Have Bacteria-free Carpets, Call Our Company in Clapham
Have you always wanted your carpets to look brand new again? Well, now you can. Thanks to Clapham Cleaners, your carpets can look like they did when you first bought them. What most clients do not realise is that if you clean your carpets incorrectly, it can really age them and add so many years on to them, making them look old and worn out. Many believe that the way to clean carpets is to scrub and scrub. This is wrong. This is the way to age a carpet. To sum up, the fibers in your carpets can get damaged through harsh scrubbing. They need to be cleaned using the right method and the right high quality cleaning products. Don't attempt doing it yourself if you have neither the skill nor the right equipment. If you would like to find out more about our Clapham cleaning services SW4, call now on 020 8434 7269 and allow us to provide you with the best Carpet cleaning Clapham services ever.